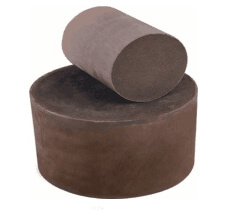 SCR catalysts are used specifically for NOx aftertreatment in diesel engines, working in two efficient stages – the Oxidation Stage for CO and HC reduction and the SCR stage provides NOx reduction. Both stages work together, drastically reducing harmful emissions to satisfy the strictest regulatory requirements.

In the mixing section, either ammonia or aqueous urea is injected into the exhaust stream. Urea is often used instead of ammonia, as urea is less toxic, easier to transport and store, and allows easier permitting. Urea in this system is hydrolyzed and breaks down in the exhaust stream to form ammonia.

Each SCR catalyst is specifically formulated, designed and manufactured to meet our customer's requirements. We help you maximize your reduction of NOx emissions while providing a cost effective solution.